High quality scans without paying extra - 2000 dpi more than other scanning services for slides and negatives (4000 dpi total)
300 dpi more than other scanning services for photos (600 dpi total)
Recapture the moment when you looked through the camera lens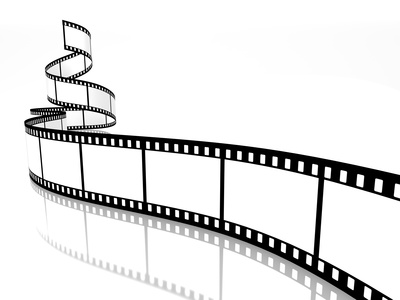 No blurry images caused by automatic or manual scratch or dust repair

No quality loss for glass, Kodachrome or Ektrachrome slides

No quality loss for black & white slides and negatives

High-Dynamic Range scans (HDR) for richness of lights, shadows and colors never before seen

Protect your film and slides: everything done manually
See the difference for yourself!
Compare TrueScan's next-generation scan technology with
Nikon scanners used by most other services
TrueScan technology
Nikon and other scanners

35mm Slide Scanning
Here at Codeart we aim to make the whole Scanning process as easy and painless as possible. You've done the hard bit already - that was finding us!
We don't over complicate things. We have two prices for both our 35mm Slide and 35mm Negative scanning services. They are as follows-
$1.50 Per Image - Standard Service

$1.90 Per Image - Delux Service

Under our standard service we give your slides a dust to remove any spotting this could cause and scan your images at 3200 dpi.
Under our delux service however we really clean your slides as much as we safely can to remove any dirt or fingerprints. Once the image has been produced we then manipulate to improve it if possible. In some cases your images may be very dark or have marks. Where possible we will brighten these and remove marks if it is safe to do so.
Your new digital versions of your images will be presented on a CD (or series or CD's) and this is included within our prices.
The images will be in a JPEG format, exactly as if you took the images yesterday with a digital camera.
If you would like to view your images on a TV via a DVD player then we can produce a fantastic DVD slideshow for you. These are charged at $110. For more information please contact us on 1300 249 843.
We are also able to provide you with a high tech digital photo frame which are the latest trend in the high tech digital market. Please see our Digital Photo Frame pages for more information.
DVD Slideshow Productions
The real beauty of a Slides on DVD image slideshow is the fact that we can totally personalise the show.
A DVD Slideshow makes a great gift. Simply pop the DVD into the player and kick back to watch the images display on screen. No dragging the projector out of the loft.......
Digital Photo Frame
The very latest craze on the high tech market are Digital Photo Frames. Of course they were designed for those with digital cameras to display their images, but now you are able to have your images scanned by us and then display them on a Digital Photo Frame.
It works like this. When we have scanned your images we will save them onto a memory card which simply slots into your digital photo frame. The photo frame comes with full instructions to teach you how to set it up, but it is really quite easy.
You select which frame you would like from our excellent selection below, making sure you add the frame on your order form when you complete it. You will also need to select a memory card to use in your frame also. More information on how to select which memory card you require is detailed below by all of the frames.
(WE ARE CURRENTLY RE STOCKING NEW DIGITAL PHOTO FRAMES. PLEASE CALL FOR DETAILS.)
How to order:
Send your slides and negatives together with your full contact details to:-
Codeart Productions
715 Mountain Highway
BAYSWATER VIC 3153
AUSTRALIA
Telephone: 1300 249 843

PAYMENT
We accept payment by cheque or or credit card. You can also pay online via credit/debit card (just ask for an e-invoice). Cheques are payable (with order) to Codeart productions